621 Gay Street Longmont, CO
A few years back, we were working at 621 Gay St. on a .25 million dollar addition and remodel.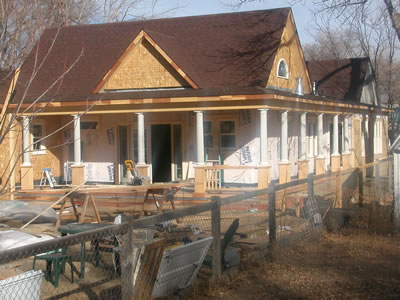 Here is a picture of the original house back in September when we started the project. We are at the siding phase on the exterior and the drywall phase on the interior. The project had many unique features. The wraparound porch now has a basement living space below it, which required a waterproof membrane below the decking.
The trickiest part of the project was the initial excavation which required shoring the back of the original house and installing a foundation underneath it.
MISSING PHOTOS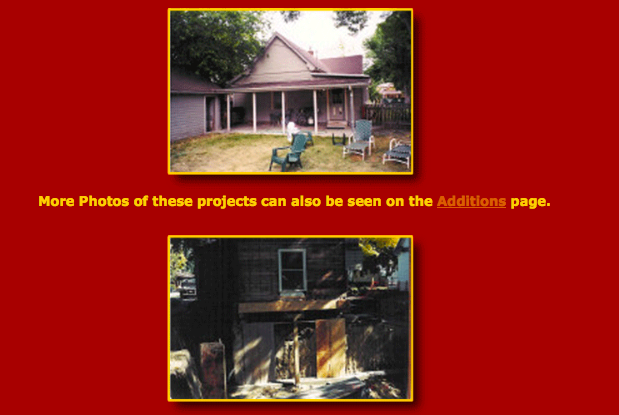 More Photos of these projects can also be seen on the Additions page.
Working with the Owner, we had made a number of revisions to the original drawings and incoporated many custom features into the project. Some of these were incorporating a window well into the interior of the basement creating lots of natural light and an area for plants. A custom recessed TV entertainment center borrowing from the basement mechanical room. Elliptical pass through archways matching the style of the original house. Arched niches, redesigning the master bath, and adding a fireplace to the master suite. All the while we have kept the budget current, tracked costs, and kept the realistic target price in focus.