In 1998, JDC Contruction, Inc. was honored to be chosen to erect the notable Dushanbe Teahouse gift from Tadjikistan.
The Teahouse was originally constructed in Dushanbe, Tajikistan as a gift to their sister city, Boulder, Colorado. From 1987 -1990, more than 40 artisans in several cities of Tajikistan created the decorative elements the Teahouse, including its hand-carved and hand-painted ceiling, tables, stools, columns, and exterior ceramic panels.
Completely built by hand without the use of any power tools, it was disassembled, crated up, and sent halfway around the world to be rebuilt in Boulder. One can only imagine what it was like to unpack all of this beautiful treasure! The generosity of one local airplane owner made it possible for us to figure out the giant puzzle.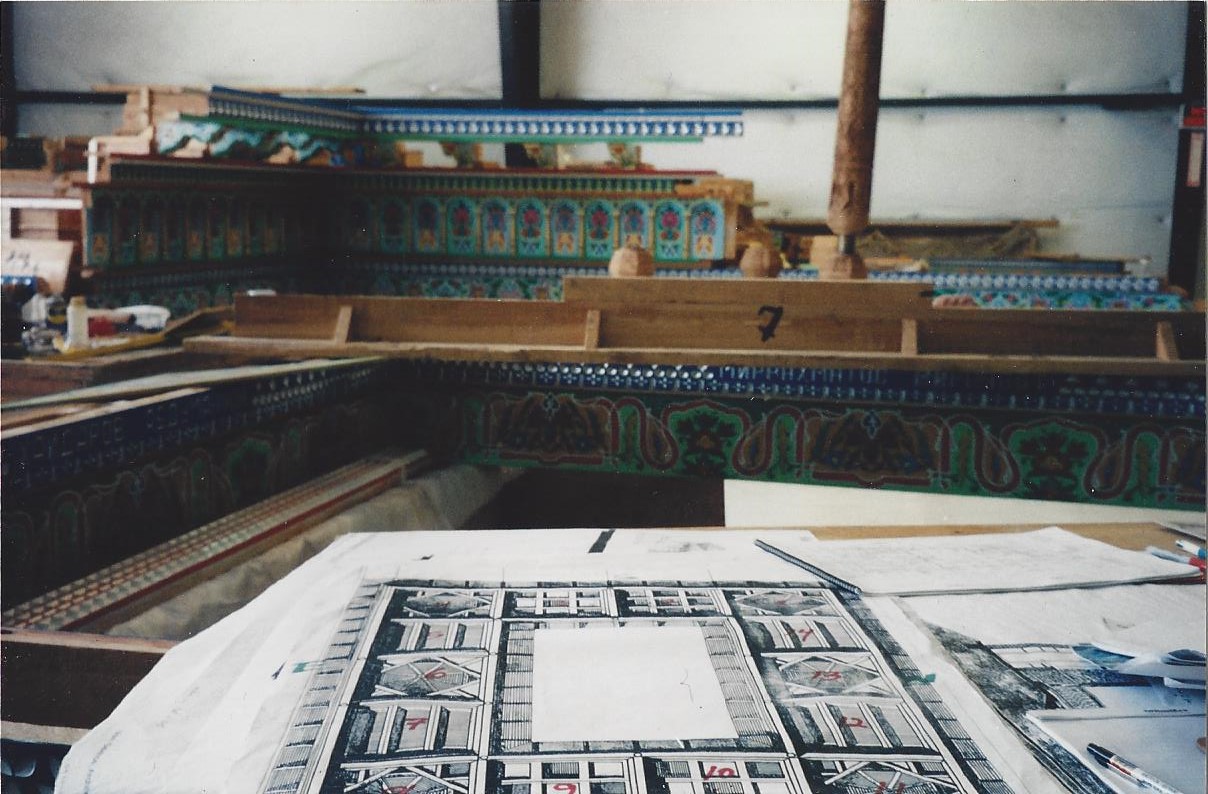 The ceiling of the Teahouse was carved and painted with intricate patterns traditional of Persian Art. The work was crafted by hand exactly as it was centuries ago.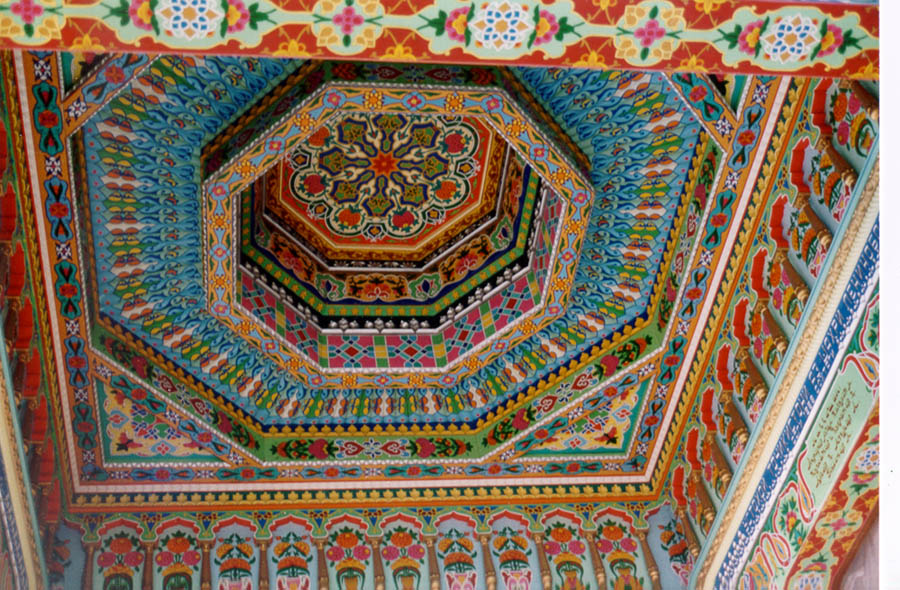 Our Teahouse accurately reflects this artistic tradition that dates back nearly 2,000 years. In Asia, Teahouses are traditionally decorated with Persian art, characterized by the use of motifs from nature – stellar, solar, and floral, by the repetition of patterns, by form over representation and pattern over detail, and by lavish decoration and color. Inside, there are 12 intricately carved cedar columns. No two columns are alike.

JDC Construction worked side by side with the Tadjik craftsmen, Mirpulat Mirakmatov and Manon Khadirov. Our friend and carpenter Jamshid Drakhti, originally from Iran, serves as translator and gracious host to the two Tadjiks.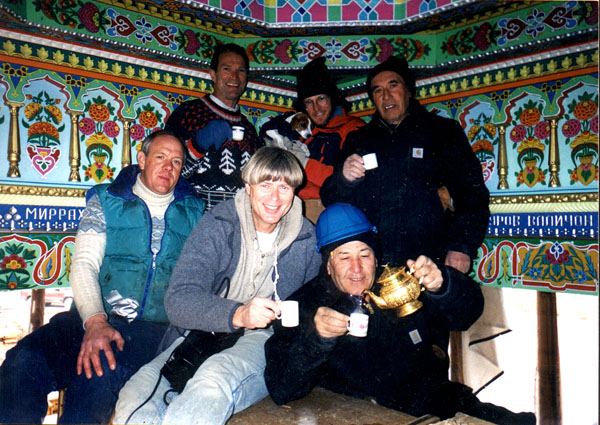 The overall effect is awesome. The elaborate and creative Teahouse now sits as a reminder to the citizens of Boulder to value cultural diversity, global cooperation, and international friendship.
[link to tea house]