Living in the mountains, we are often required to undertake challenging renovation and remodeling work.
John and Cherry Sand residence – Gold Hill, CO
In this photo, you can see the original hand-shaped logs from back when the cabin was originally built.
Which were restored into this beautiful kitchen, still retaining the original looks.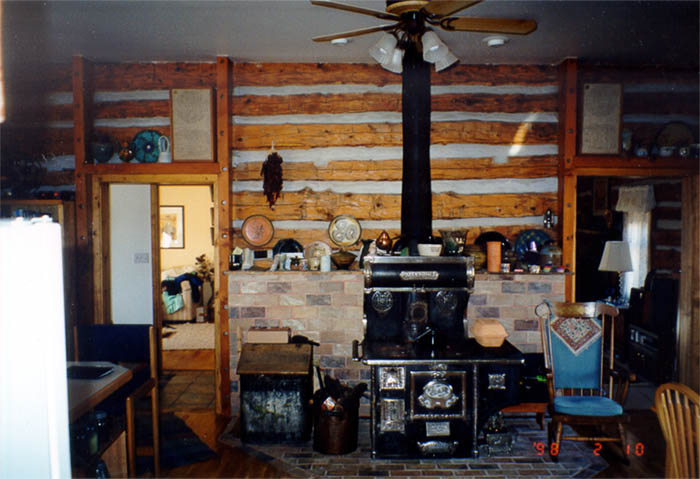 Remodeling homes is what you might call a "staple" for our business. JDC Construction has the ability to tackle multiple tasks at one time at
your residence. Depending on your personal choices of modifications, that determines where we start first. Most of the photography throughout this site gives you a better idea of what our construction company is actually capable of!