We often do all our own foundation and framing work.
Bishop Residence – Fourmile Canyon Rd.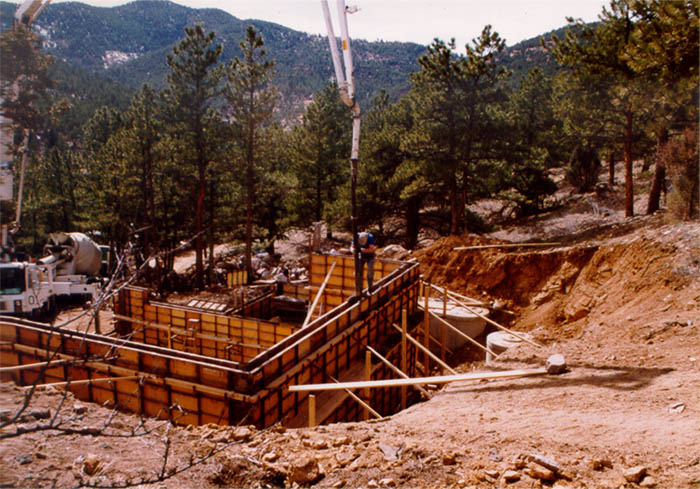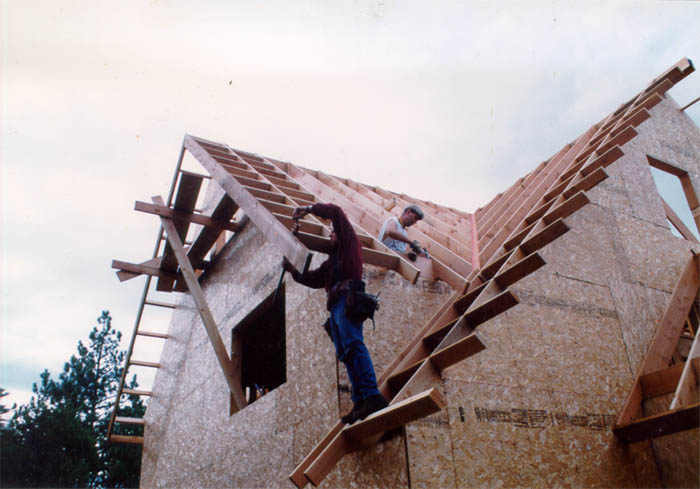 This steep site necessitated 14 foot tall foundation walls. A concrete pumper is seen here as we pour the walls.
We framed this vaulted and cut roof on the same project. Note the clamp being used to draw this outlooked flush with the sub-fascia framing. It takes an extra minute, but quality work leaves us with a good feeling.
The finished Bishop residence seen from above.
Seifert Residence – Nederland, CO
Framing phase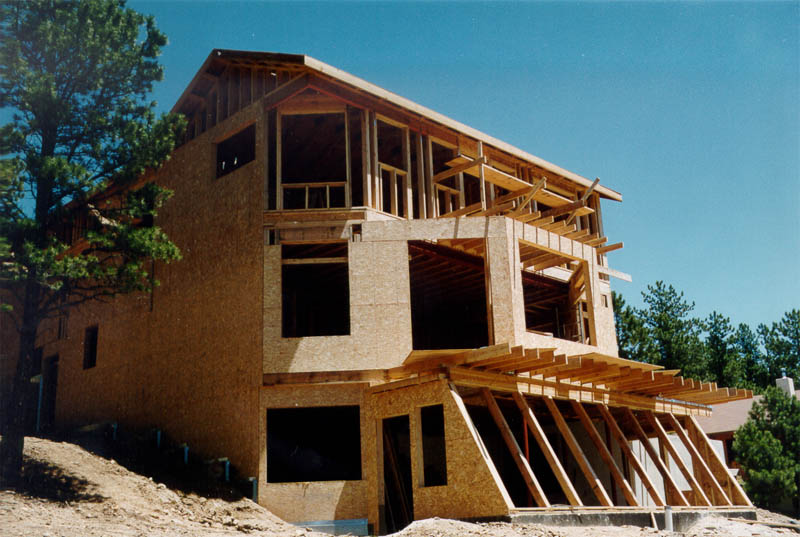 The above residence with the framing completed. Note the shading of the basement greenhouse by the deck. Designed so that it has full sun in the cold months and partial shade in the summer, it keeps the house warm in the winter without overheating in the summer. See more about this house under our solar link.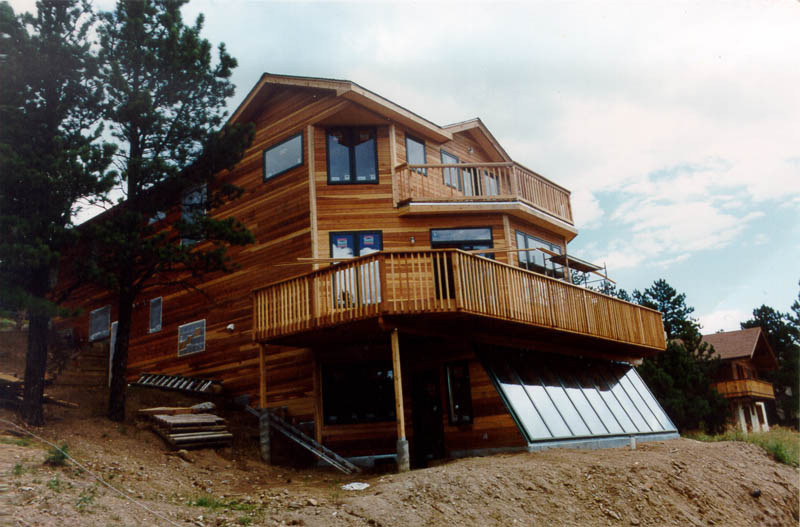 (Below) the same house as seen from above. Note the well thought out design: the drive faces east and south and receives alot of sun hence the snow melts quickly, the garage doors are 8 ft. tall so that an SUV with a rack on it fits easily (the buyer exclaimed that this was the first house they had seen where their Montero with a rack could get into the garage). One of the second story bedrooms has its own access door to the above drive. When finish graded, there are 2 parking places above. The owner turned this bedroom into an office. Similarly the basement (above pictures) has exit doors from the greenhouse on both sides.
Ooyen Residence – Nederland, CO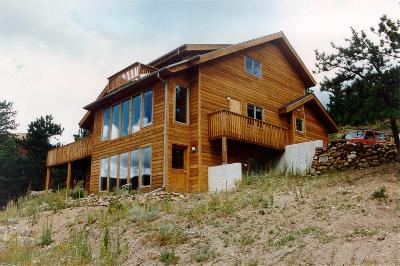 Rosenthal Residence – Fourmile Canyon, Boulder, CO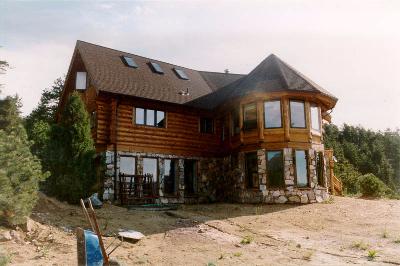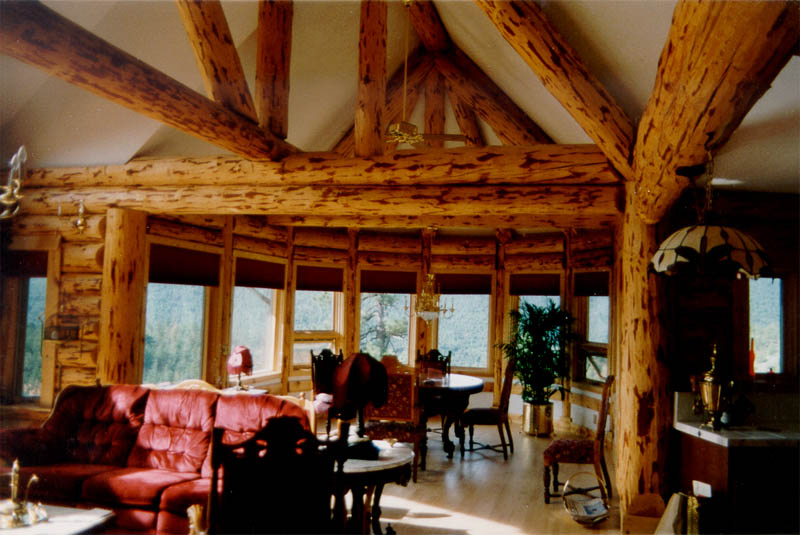 MISSING PHOTOS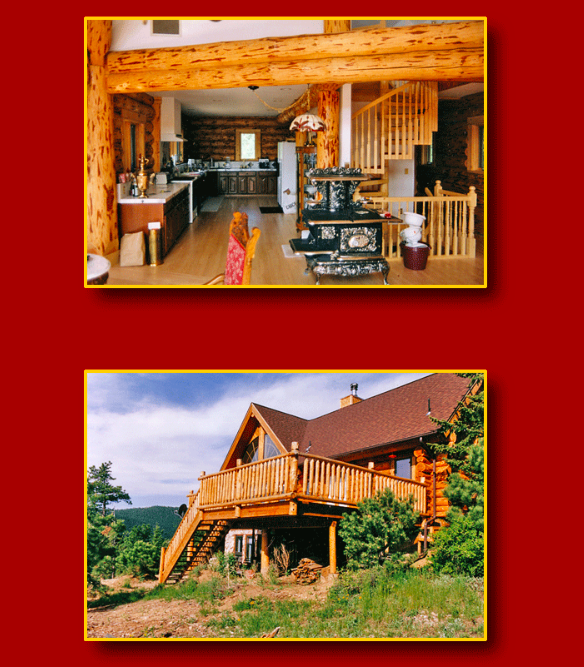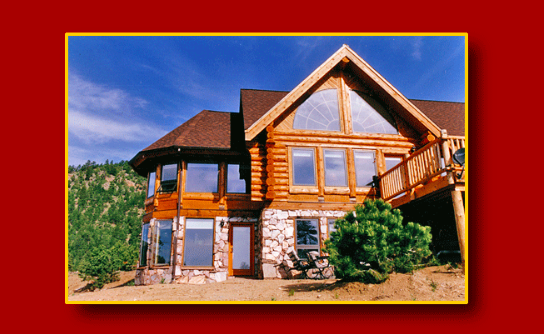 Finish Details